Advertising

y u no do it?

Advertise virtually anything here, with CPM banner ads, CPM email ads and CPC contextual links. You can target relevant areas of the site and show ads based on geographical location of the user if you wish.

Starts at just $1 per CPM or $0.10 per CPC.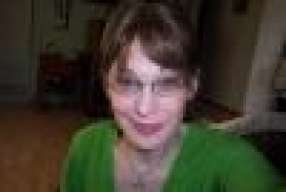 Occupation:

Editor/Publisher, We here at The Smoking Argus tak
Allison Bricker
Peon
Last seen:

Feb 14, 2011
Loading...

Loading...

About

Occupation:

Editor/Publisher, We here at The Smoking Argus tak

Interests:

Philosophy, Politics, News, History, Architecture, Coffee, Art Nouveau, Freedom, Austrian Economics,

Editor & Publisher The Smoking Argus Daily A lifelong political junkie, my work spans various capacities on several local, statewide, and Congressional campaigns. Currently working as a Senior Political Analyst at a public opinion/research and analysis firm based out of Indianapolis. My philosophy is rooted and most influenced by authors from the Age of Enlightenment such as, Thomas Paine, Johann Wolfgang von Goethe, and John Locke. It is my belief that while our country has had and does have its fair share of problems, it is still the greatest example of human liberty the world has ever known. Politically, it is my desire to work towards a full restoration of the Federal Constitution as the Supreme Law of the land. Specifically advocating for the repeal of the 12th, 16th, and 17th Amendments. Additionally, the 1st Amendment needs to be strengthened to cover all modern and as of yet undiscovered forms of communication. The Bill of Rights was written as a thesis based on inherent rights an individual is granted upon birth, not as a negotiated benefit granted by government. Thus protecting not only freedom of the press, but also of broadcasting via radio, television, and the internet will keep the original intent of the amendment intact . In my opinion the Federal government has usurped the 1st Amendment with the creation of the FCC and licensing of communications under the guise of "public airwaves". My spiritual belief is closest to Deism, and as such, do not believe the Creator would bless one nation over another, help football teams score touchdowns, or provide consultation to a President prior to launching an unprovoked invasion on a sovereign nation no matter how despicable said leader of sovereign nation may be. Truth be told however, there is a spot of affection for The Church of the Flying Spaghetti Monster and his noodly followers, Pastafarians.

Interact

Loading...
Loading...
Loading...