Advertising

y u no do it?

Advertise virtually anything here, with CPM banner ads, CPM email ads and CPC contextual links. You can target relevant areas of the site and show ads based on geographical location of the user if you wish.

Starts at just $1 per CPM or $0.10 per CPC.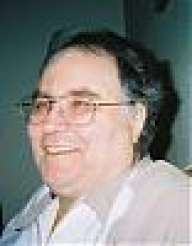 Home Page:

Location:

Occupation:

Internet Marketer
Loading...

Loading...

About

Home Page:

Location:

Occupation:

Internet Marketer

Interests:

Late 60's and 70's oldie top 40 rock music, God, audio books, current events, cards and board game

Started career om radio in the 10th grade as a DJ. Was full time in a prime time by the 12th grade. Worked my way from small to major market stations eventually becoming program director of a number of them. Seeing the hand writing on the wall for creativity and passion for the business becoming in important by 20001 as laws changed making it so a company could have an unlimented number of stations and technology via music & commercials being on hard disc making it so a 4 hour shift could have the jock breaks recorded in software in 30 minutes jobs started drying up, I was fascinated with the Internet and began efforts to make money through it.

Both radio was about getting people to tune in and stay as long as we could keep them and the net is about getting new visitors and keeping them on a site and converting them into paying customers. Radio was similar in a lot of ways so I have used some of that to succeed online transfering concepts from radio to similar conepts for online biz. I started with a website to provide career guidance for radio people than had a few others. In my effort while learning all this wanting to focus on promotion and content more than the technical part of building a site, I saw a need to provide help for other people like me that was on one website. I am not an SEO expert or webmaster in the that I am trying to provide that kind of help as so many members of DP are.

On other sites like DP trying to find easier ways to do things seemed to be something I was criticized for. It seemed like how people use to view tramitions. Some people wanted a standard transmission because it made them feel like they were really driving the car and a automatic transmission somehow made them feel they were not controlling things enough to feel the were really driving it. Then there were other people who wanted a automatic transmission so they could focus more on what was happening in traffic, possible hazards and so on the made having a automatic transmission was better because with it there was less distraction from driving

Allso there were days when I was focucing on certain things like link building and had questions and was told I was obsessing about what ever I was trying to do. That was not how it was. I was just trying to figure a few things out in one area and was sticking to it until I was sure I was doing it right. I have found people on DP helpful and more open minded than some other similar forums and appreciate it, I finally have had success making money online and have been able to answer other peoples questions on this and other forums.

Neither car owner was wrong, it was just a matter of what the driver wanted to focus on when driving. Well I and my customers are automatic transmissions website builders and promoters. I am not saying I support git rich quick or that building a site and promoting it does not take time. That is the problem when a lot of people arrive at my site, they have tried easy website builders and or git rich quick but since many of those site builders do not come with the tools needed and GRQ does not work but the still don't want to spend all the time on technical aspects of this they are looking for solutions that work but anyone can do. I hope the articles and tools offered on my site will help that kind of visitor.

Interact

Loading...
Loading...
Loading...