Advertising

y u no do it?

Advertise virtually anything here, with CPM banner ads, CPM email ads and CPC contextual links. You can target relevant areas of the site and show ads based on geographical location of the user if you wish.

Starts at just $1 per CPM or $0.10 per CPC.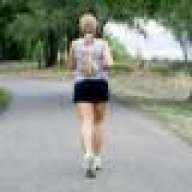 Loading...

Loading...

About

Location:

Interests:

Massages Preventing Injuries and Increasing StrengthBy incorporating stretching and corrective exerc

Maximizing Sports Training by Improving Postural Balance Believe it or not, sports training can be improved by making your posture better. Didn't your mom always tell you to stand up straight? We'll from an athletic standpoint I'm going to tell you why. Developing postural balance is simply performing exercises that work to keep the body in an optimally balanced state. This is a key concept for maximizing strength and preventing injuries. The Body is a System of Levers It is important to understand that the body is a lever system controlled by the muscles that lift and lower the levers. It is important that the muscles that move these levers are balanced from one side of the lever to the other. Otherwise the result will be similar to two kids getting on one side of a teeter totter while there is only one kid on the other side! You can guess what happens. The body was designed to have a balance with the joints of the ankles, knees, hips,shoulders and head all stacked on top of each other. There should be no excessive leaning or pulling forward, backwards or side to side. The body does not work well when this alignment of joints is not in synch. The body brings me back to the teeter-totter example. If one side of the body has stronger or tighter muscles it will pull the other side towards it. This will cause the opposing muscles to become tight and weak due to constantly working to pull the levers of the body to its natural state of being straight up and down. By having an understanding of what muscles oppose each other and what a tight or weak muscle is you can strengthen and stretch the muscles of the body accordingly to create postural balance. If you are not educated enough on this subject try visiting a hiropractor, knowledgeable massage therapist or ART (Active Release Technique) practitioner. Common weak muscles are found in areas of the upper back like the rhomboids, lower trapezius, infraspinatus and teres minor. Other weak muscles are in the posterior neck, glutes, hamstrings, hip rotators and muscles of the outer hip like the glute medius and IT band. Common tight muscles are the chest, and many of the muscles in the hips. Many of these issues can be cleared up and turned into strengths by using a corrective exercise and flexibility

Interact

Content:

Twitter:

TS_training

Loading...
Loading...
Loading...