Advertising

y u no do it?

Advertise virtually anything here, with CPM banner ads, CPM email ads and CPC contextual links. You can target relevant areas of the site and show ads based on geographical location of the user if you wish.

Starts at just $1 per CPM or $0.10 per CPC.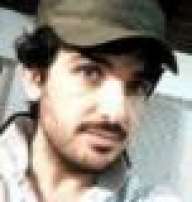 nick76
Peon
Last seen:

Oct 24, 2011
Loading...

Loading...

About

Interests:

Running, Beer, Play Games, On Occasion, affiliate marketing.

My name is Nicola Deiana, started blogging in August 2006, and I'm a full time Blogger making living from this new technology. I'm a honest blogger who want tell you all that you must know to be a freelance publisher writer and how I made to make money online from this job. Everything about make money in general was so interesting to me. In particular I was always fascinated with the many different ways for people to generate money through contextual advertising and affiliate marketing. However, I also share stories about personal finance, debt elimination, saving money, internet security, and general technologies. I also post occasional reviews of books, and software. My Story I was working as a engineer in an engineering firm and loving the line of work I was in. Unfortunately as every job there are some things you cannot predict (i.e. the economy) and so, I was laid off. Today, many job are not stable. One day you think everything is fine, and for whatever reason the next day you don't really know what you're supposed to do anymore. Instead of feeling depressed about it, I immediately decided to create my own business and live life exactly how I wanted to. It turns out, getting laid off was a blessing to me. I've since been able to earn more money, and work less hours. Before creating the3dtechnologies.com, I had two little websites that I have removed. Both sites earned me good money, but nothing impressive. My ambition was to have a website that could earn me at least a 6 Figure income. So, I created the3dtechnologies.com I'm become very knowledgeable about blogging, about content generation and about getting heaps of quality traffic to my websites. I was also increasingly being asked by visitors to my websites about how to build a website like the3dtechnologies.com or nickdeiana.com I started the3dtechnologies.com to solve a 'problem' – the problem of being constantly asked questions about how to create a blog or how to make money online? I started out small, and I even remember getting excited when I started to make $5 a day with Google Adsense a few years ago – fortunately these days the numbers are quite a bit higher and I am even starting to experience some $2000 months of earnings. I hope you enjoy My Story and I hope it Inspires you. To all our Successes Nicola My Personal Projects The3dtechnologies.com - Launched on March 17, 2006 is a journal really created from my experience like blogger. The3dtechnologies is a great way to find solutions to many of the concerns that publishers have in their quest on how make money online, attract target traffic, marketing, but also relate to other aspects of the web as personal finance, debt elimination, internet security, technology and much more. The3dtechnologies.com mainly is made up of two key components: On the left column, every single day of the year there is a daily "feature" article. Sunday we generally look at new tools and technologies that become available on the web. The right column is the work we do to aggregate and manually select the most relevant news for our readers from a group of about 50 selected news sources. nickdeiana.com - Is my personal blog that says you how make money online, and provides internet marketing tips and social media strategies for bloggers, entrepreneurs, web publishers, marketers, freelancers and small business owners. Blogs http://www.the3dtechnologies.com http://www.coupons.the3dtechnologies.com http://www.nickdeiana.com http://www.cabinrentalsideas.com http://natural-supplements-tips.com Twitter http://www.twitter.com/nicoladeiana

Interact

Loading...
Loading...
Loading...