Advertising

y u no do it?

Advertise virtually anything here, with CPM banner ads, CPM email ads and CPC contextual links. You can target relevant areas of the site and show ads based on geographical location of the user if you wish.

Starts at just $1 per CPM or $0.10 per CPC.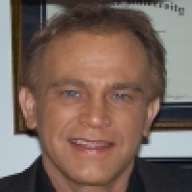 Birthday:

July 10

Location:

Occupation:

Psychologist, also I love it more; I.T. Also do B
Loading...

Loading...

About

Birthday:

July 10

Location:

Occupation:

Psychologist, also I love it more; I.T. Also do B

Interests:

I.T., Psychology, Politics, Family, Outdoor Sports, Flying (Private Pilot) I know, Scary lol.

OK you want the real professional one? You know, the self pontificating one that drips with ooze, which to most is far more embarrassing reading later, than while writing? We all stretch when neeeeeed beeee lol.

OK, I agree. The more accurate one: A rather simple person I think. A prankster at times, and at your expense. I can be dead serious when I have a plan, and a goal. I run an I.T. business.

I am as close to normal as I can get, I reckon. Pretty much normal if there is such a thing. Oh, I did publish a book back in 2009. If you are Interested just ask,it pretty much a very targeted audience, it,s on anxiety attacks. I am a Psychologist by edcation, Ph.D. Cognitive Studies, M.A. Psychology - minor in Business - Economics. B.S. , well was born with it my mother says. But a B.S. Economics, and a Bachelors from Seminary; Clinical Pastoral Counseling. Yeah you are right. I am pretty whacked, lol. Picked up I.T. back in 1983 during my 11 years Air Force. Walked in our office one day on base in 1983 in England, UK, and wheeled in several large cardboard boxes.

We sort of just looked at the supply guys like they were hung over from the night before, and finally one of my guys asked, "What is that". The reply, "Your Desktop Computer". Then my question. "What the hell is that". First ones you see, we had never seen the likes of those things. Had double floppy drives, and two had a bad hard-drive, a winchester hard-drive. Smoking man.

Finally to of boredom about three weeks later I started opening the boxes. Each Computer had another box which contained the software. Let me see there was Dbase, Lotus 1-2-3, and heck I cannot remember, oh yeah DOS. the rest escapes me. We got one cool looking computer. It was way smaller and was about 8 inches tall by about a foot and a half wide and around the same the other way or close. It has like a lid on one end that folded down revealing a keyboard and a screen about 8inches by something. It was an Osborne.

I read the manuals and played around for a few months and could soon make it actually compute. No one else gave to spits for them. So I kept on and even integrated Dbase into my work. I used the data base to store and sort. Pretty cool back then having never seen nor had anything like it before. Prior to that the fanciest think we had , and that I had seen was the card key-punch machine or was it the key-punch card machine, something like that.

So no on still wanted anything to do with the computers until we received orders from above and a reminder of how many millions was just spent on the new technology, and "we", the Air Force, were suppose to be the bright ones, the brains of the military, right, but was said that we were acting more like the tail end instead of the head. Now that was cold.

At any rate due to my fondling the machine for months, and gaining a reputation as a computer expert. Now that is a huge joke, they decided to send me to Germany where I learned more skills and would return, and teach them, and then go back to Frankfurt again. I would go every three months for about a yea and a half.

I remember the first message we sent from one desktop to the other. When it popped up on the majors screen it said, RUN, RADIATION LEAK! It was funny as hell. Yeah, I sent it. That was the first message, for us anyway.

How cool was that? From one office to another. That was some super scifi stuff then.....OK I am done, finished. So after that, I just kept up. I like pc's. The END! Wheww!

Funny you know? I love I.T. and do that full time now, but have a far greater acumen for Psychology, and the jack rabbits who actually work for me, I prefer work with me. Do not twist it. Anyway they tell me I am better at psych. That is sort of mean lol.

Odd how we always seem to love what we do second best. Percentage wise that is true. NOW! Having said that, my comment is not indicative of, nor alludes to making a statement that I **** at I.T. Please take it in context and whatever............ lol. Hi y'all doing? Oh forgot. Born and Raised in Georgia, Atlanta or metro-Atlanta. Lived in Europe for most of the 11 years in the Air Force, that saved me or at least it taught me half decent English. If I think real hard.

VIVA EN AMOR
Mark

Interact

Content:

Skype:

Atlanta.Live

Twitter:

AtlantaHotNews

Loading...
Loading...
Loading...